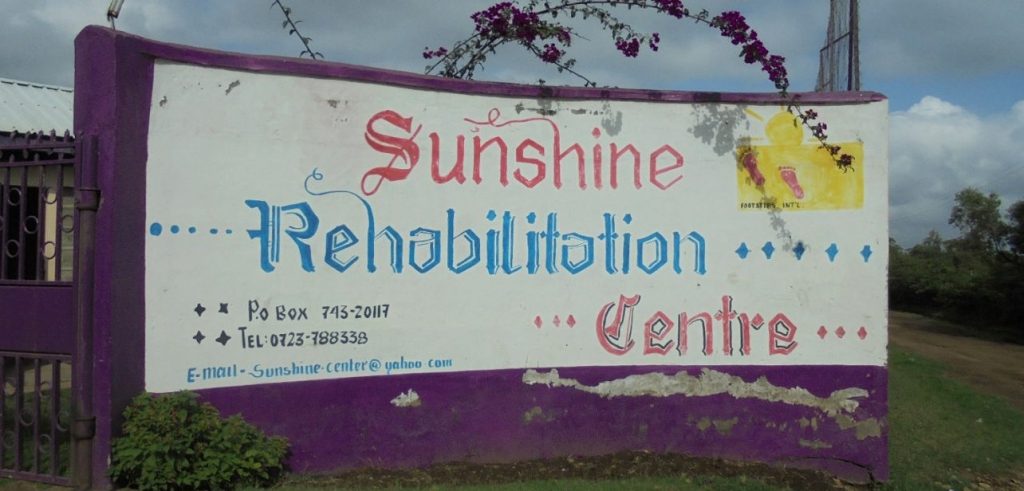 On Tuesday evening two of our members Di Trimm and Chris Keeble gave a presentation to the three local Rotary clubs about their trip to Kenya.
The purpose of the visit was to spend 2 weeks in and around The Sunshine Centre in Naivasha, Kenya.
The Centre is organised by two special people, Martin and Mary Print, who raise funds to support the centre which currently has 72 boys living there during school term time.
The Rotary Club of Gravesend has supported their charity FOOTSTEPS INTERNATIONAL over many years.
As members of our International Committee Di and Chris decided, with their partners Malcolm Trimm and Marion Keeble, to go to Kenya to see the work that Martin and Mary were doing.
It turned out to be an incredibly moving and uplifting experience.
As some of the pictures show we were involved in various tasks and had the opportunity to visit the boys' homes to which they return for the school holidays.
We also visited several primary and secondary schools and a technical college to which the boys go.
Footsteps International also sends food to other schools in the Kibera Slum in Nairobi which we visited.
It is hard to sum up all the emotions that we experienced but felt that the money we had sent to Martin and Mary, over the years, had changed so many lives for the better. It gave the boys the opportunity to develop as individuals and look forward to a life of which some could only dream .
Through the generosity of Rotarians and other friends we have been able to give Footsteps £1,728.50. That is enough to pay for education for 12 boys in primary school for a year.
More information about Footsteps International and how we help it
If the slideshow above does not display properly in the email version please view it on our web site