USA cyclist Edwin Valarde set out on a 1,200 kilometer (740 miles) EPiC Journey from Gravesend to Hamburg on Monday.
Gravesend Rotary saw him off from Mid Kent Golf Club, Singlewell Road, for the 45 mile route to Canterbury. Then the following day it was to Dover and ferry across the Channel.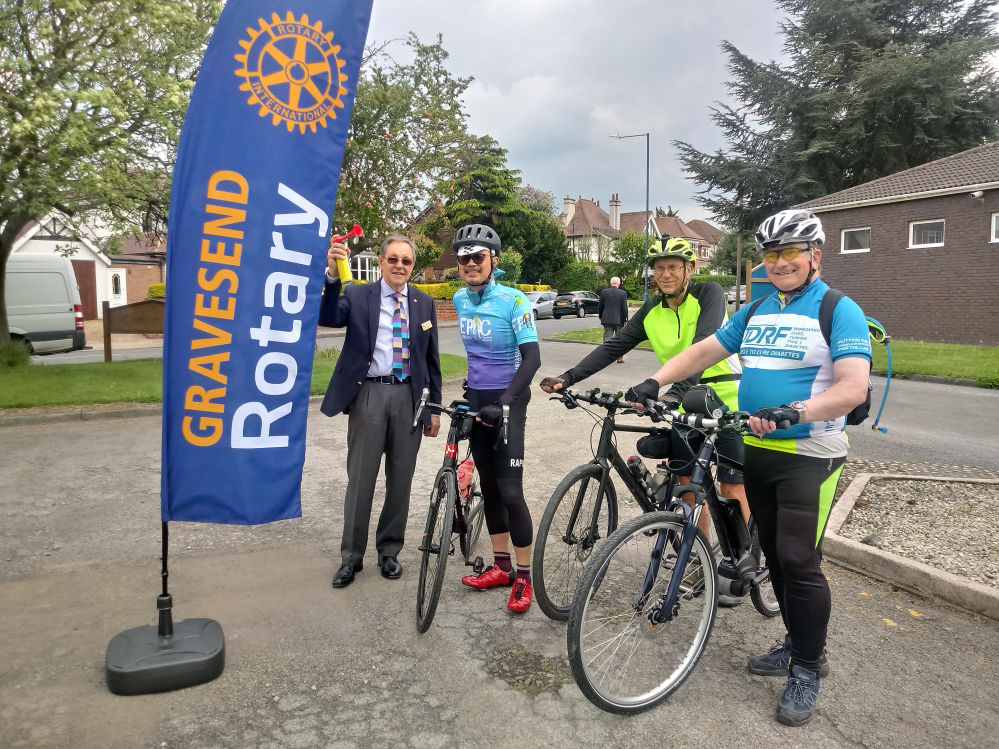 Edwin lives with type-1 diabetes, This is Edwin's fourth EPiC Journey to raise awareness about what he calls the growing Global Diabetes Epidemic.
"Over 425 million have diabetes around the world. Sadly, 3.8 milion deaths are caused by diabetes and high blood glucose each year," said Edwin.
"That is greater than the number of people living in Brussels, Amsterdam and Hamburg combined! If we do not do anything about the fast-spreading Global Diabetes Epidemic, the future numbers will grow exponentialy."
"Gravesend Rotary has just held its giant charity cycle ride and so giving Edwin a send off is extra special for us,"said President Tony Muckley
"Also we have family members with diabetes and know what a huge challenge this must be for him to take on."