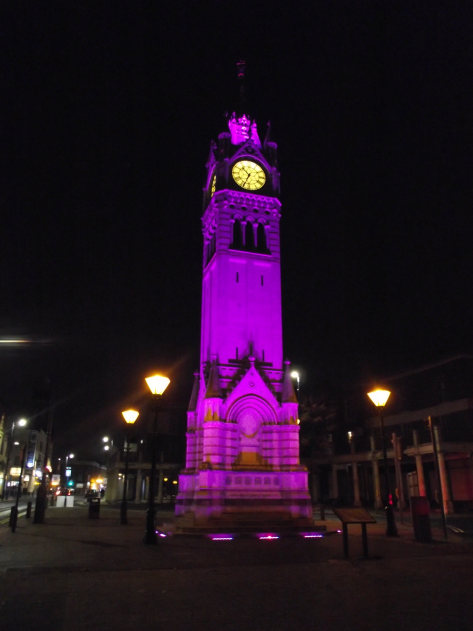 We marked World Polio Day on Thursday, 24 October, 2019 by arranging with Gravesham Council for the Gravesend Clock Tower to be floodlit in purple, the colour adopted by the End Polio Now campaign.
It was great for us to be able to mark World Polio Day in this way and then explain to the area about the significance of helping Rotary to continue the campaign for polio eradication. This we did through social media and it was also promoted across the UK and World-wide by Rotary.

Then on that day it was officially announced that Type 3 Polio had been  eradicated worldwide. Type 2 had already been eradicated which only leaves Type 1 which still endemic only in Pakistan and Afghanistan.
So Gravesend joined with countries all around the World and has become very much part of that historic moment.
Brian Portway