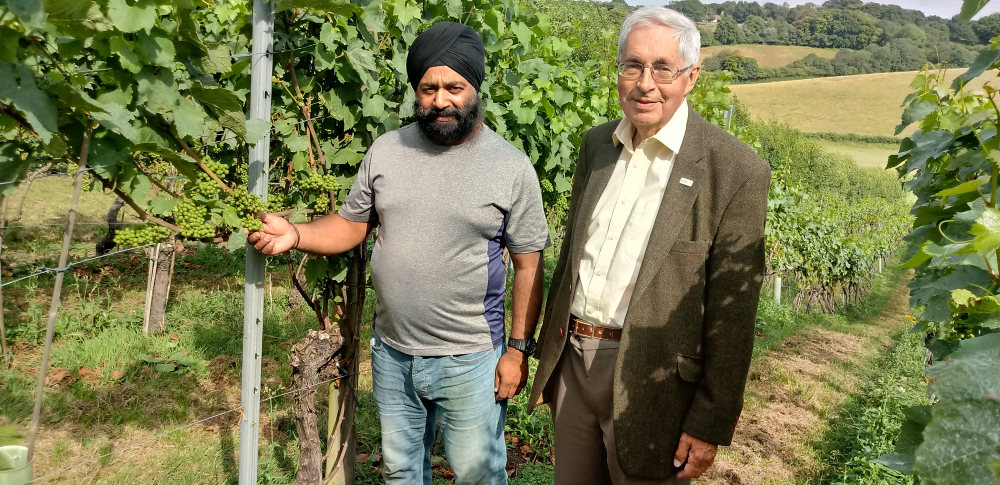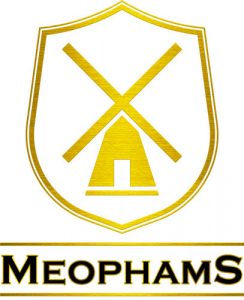 At lunch on 12th August 2019 the members of Gravesend Rotary inducted Meopham Valley Vineyard Ltd as a Corporate Member of the Club.  Membership Leader Tony Muckley reintroduced Mr. Ben Bassi, Director of Meopham Valley Vineyard Ltd, to the assembled Club members and recalled that Ben had already attended lunch and supported the Club's activities on several previous occasions.
Tony recognised Ben's entrepreneurial work with the wine business and noted several members' comments on the excellence of the range of wines produced.
President Andrew Moffat took Ben through the induction process as the Principal Representative of the Corporate Member. The President said "I now present to you the badge which all Rotarians are proud to wear and the booklet which gives an introduction to Rotary, here and world-wide. … Rotarians, I present to you Meopham Valley Vineyard Ltd represented here by its Principal Representative in the Club, Ben Bassi. We all welcome you".
Ben thanked the President and looked forward to participating in the social, networking and "Service above Self" activities of the Club.
Meopham Valley Vineyard online shop: click here