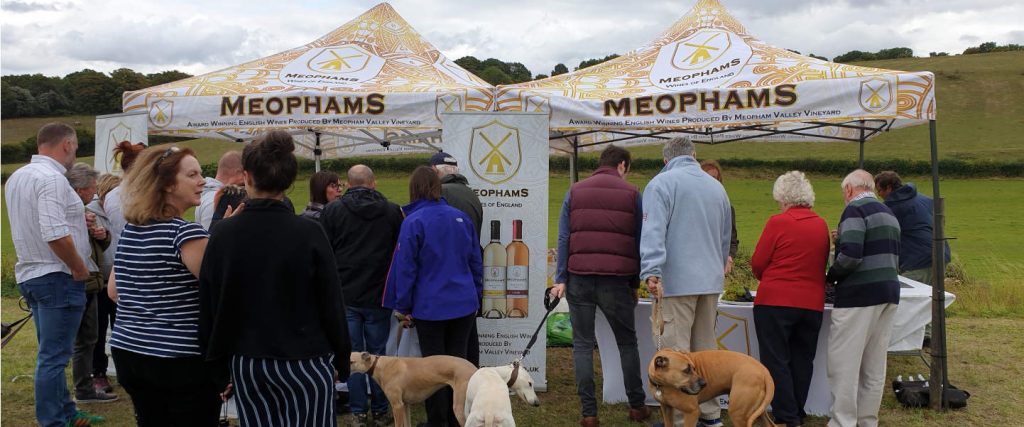 Meopham Valley Vineyard held an open day and wine tasting on Saturday 28 September and a party from our club went to see and sample the produce. The vineyard is on the valley slopes behind Pitfield Green at Meopham.
We were able to see the five acres of vines of seven varieties and taste the grapes. Then on to the stall where we could discuss the wines with the proprietor Ben Bassi and his family and taste the wines – varieties of white, rose, red and sparkling.
Earlier this year Meopham Valley Vineyard became a corporate member of the Rotary Club of Gravesend as it is keen to help us promote Rotary ideals of helping both our local community and the underprivileged overseas.
After the visit we moved on to the Cricketers Inn for further refreshment.