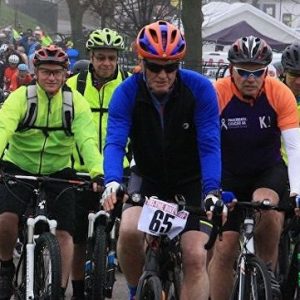 Sunday, 19 April, was to be the day when hundreds of cyclists rode 'On Your Bike.'
Gravesend Rotary's famous ride raises funds for charities and this year especially Alzheimer's and Dementia Support Services.
The ride now is not until September. But Gravesend Rotary has discovered that this charity urgently needs funds through the extra demands of the virus emergency and the effects of lockdown.
But at the same time they have drastic loss of regular income and cancelling of fund raising events.
People affected by dementia and their families are needing guidance and support throughout this pandemic. They operate the Kent Dementia Helpline and have responded to 950 contacts since lockdown began.
The charity is also working closely with health and social professionals to identify those people living with dementia at risk of isolation and ill health so that they can give support.
Please help now. Text '2020OYB'  (twenty twenty OYB)  to 70470 to donate £5.
Texts cost £5 plus one standard rate message.
For more details see our web site