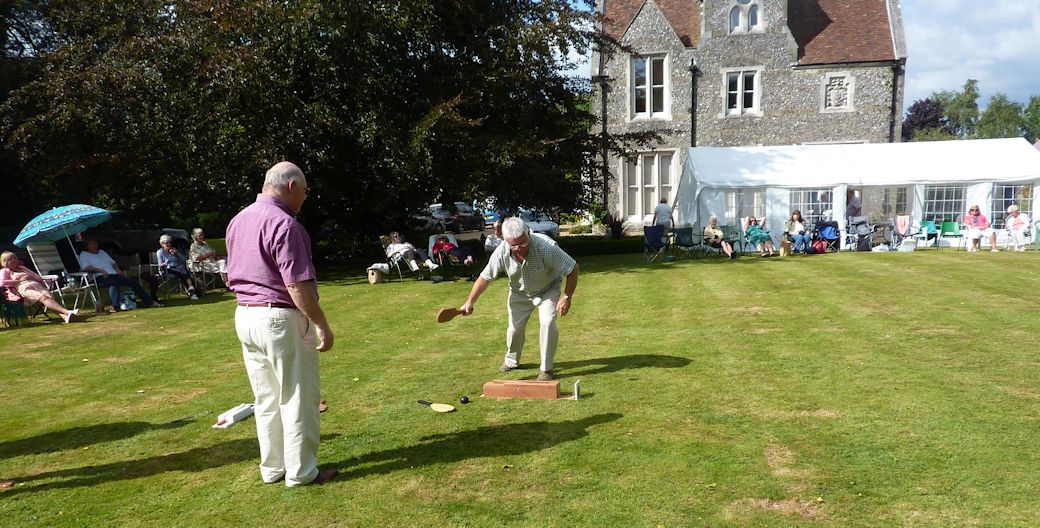 The photograph of our past president John Dyke attempting to score another run at the annual Bat and Trap fixture with Rotarians from Rochester sums up our activities on a perfect summer Sunday afternoon.
 Look around the scene…plenty of sunshine, room to stretch out and enjoy it after lunch in the marquee and watch someone else look energetics, some  are still awake as they wait to be called to  save the honour of the side. Not all our time together is spent  in doing good works and on this particular afternoon we enjoyed good  food and drink, recharging our batteries, meeting old and new friends and planning for the coming months.
 And the result of this years match?  A close result with our hosts winning by one run!  We have warned them that in the coming months we shall be considering lottery funding for   better training facilities to help us  thrash them next year.
 Want to find out more and explore the mysteries of " Bat and Trap "?  Our contact details are elsewhere on this site and we welcome your call.
Bob Denby