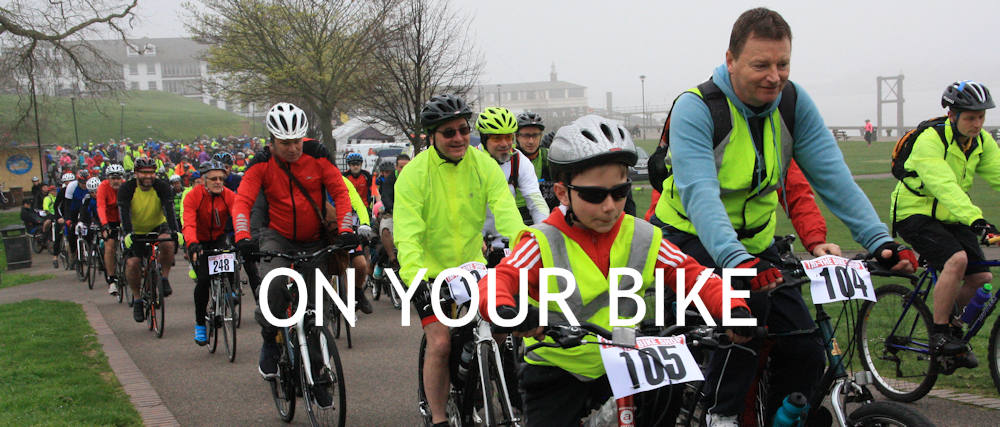 We had been waiting for the restrictions around the coronavirus lockdown to be relaxed sufficiently that we could have the ride on the 20th September as planned.
Alas, it was not to be. We had to make a decision this week or there would not be time to organise and publicise the event. There is still too much uncertainty about the future so we had no alternative but to cancel it for this year.
We hope that the situation will improve in the next few months so we can hold On Your Bike as usual in April or May next year. We will let you know when a decision has been made.
We are disappointed not only for all those who regularly support us and help us to raise money for charities, but also for the charities themselves. At this time when they are having to cut back their services because so many of their fundraising activities have been cancelled they are more than ever in need of the money we could otherwise have raised.
We are grateful to those who had already registered for On Your Bike and have agreed not to ask for return of their entry donations so we can give their money to the charities we support.