Business networking Zoom session – a look at the economy
by the Bank of England
On 9 June Gravesend Rotary held a lunchtime Zoom business networking session when Phil Eckersley, Agent of the Bank of England for East Anglia and the South East, gave an update on the UK economy.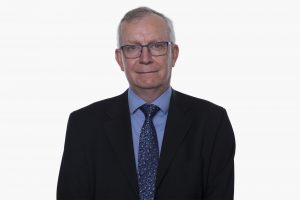 Entitled "An off the record look at the UK economy, drawing on the most recent Bank of England Monetary Policy and Interim Financial Stability Reviews" his talk gave insights into the current situation on inflation, unemployment and GPD as well as trends into 2021 and beyond.
Participants came from enterprises and organisations in Gravesham Borough and beyond. They included Adam Holloway MP, Cllr. Brian Sangha, business and commercial portfolio holder of Gravesham Council; and Jagdev Singh Virdee, General Secretary, Guru Nanak Darbar Gurdwara, Gravesend. The session following the presentation was lively and explored behind the information with interest on the effect on our local economy.
Tony Muckley, organiser of Business Networking & Membership for Gravesend Rotary, thanked Phil Eckersley for an enlightening and excellent presentation and his comprehensive answers. Tony highlighted that the presenter had gone way beyond the criteria of being topical, relevant, and providing "takeaways". This was confirmed by the messages received at the end of and after the video conferencing session.
Cllr. Sangha spoke about activities in the Borough and the importance of engaging with and informing the approximately 4,000 enterprises. He proposed that Gravesend Rotary's Business Networking initiative should provide a way for doing this.
After Gravesend Rotary President Andrew Moffat, said: "We have remained as active as we can in our work for our local community during the present emergency, helping charities whose fundraising has been badly hit by the restrictions: for instance, Alzheimers & Dementia Support Services and Hive Hope Food Bank. We have also made a grant to Footsteps International, which rescues street children in Kenya where the Covid-19 has caused schools to close and the pupils to return home.
"We have had to postpone our On Your Bike charity ride, planned for April. We aim to hold this on 20 September.
"We are planning another business networking lunch on 27 October. More information will be available nearer the time."
Footnotes:
Tony Muckley